---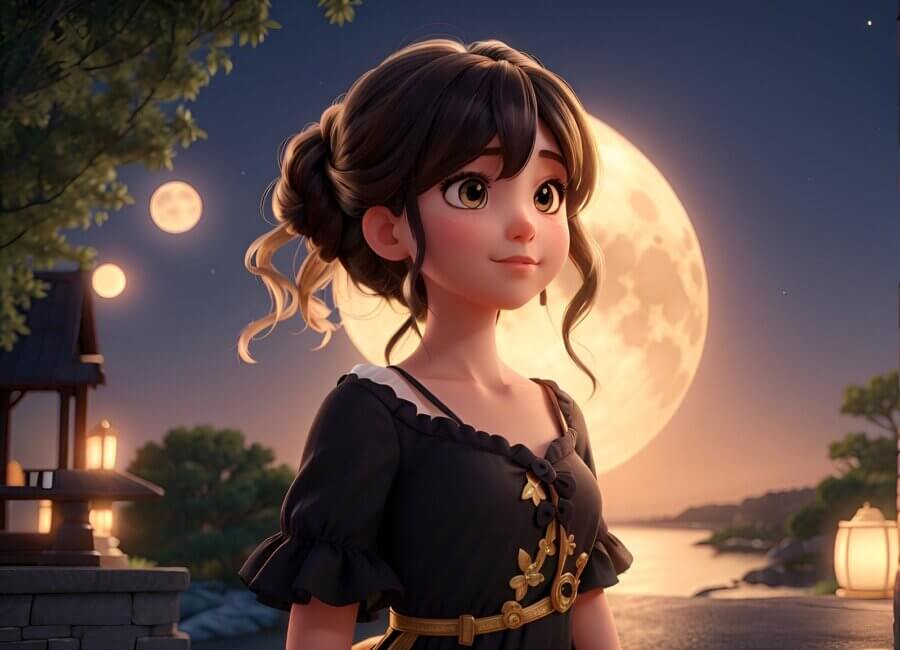 The realm of conversational AI has seen remarkable advancements, particularly with the rise of generative AI chatbots. Powered by expansive language models (LLMs), these chatbots can craft text comparable to human writings, perform language translations, conjure up creative content, and offer detailed answers to queries.
As the market floods with a myriad of these chatbots, discerning their quality becomes crucial. To assist you in making the best choice for your business, we've delved deep into reviewing the leading generative AI chatbots available.
Selecting the right chatbot software involves not just the cost, but also its features, scalability, and compatibility with your business needs. Use this comparison chart to make an informed decision.
Bing Chat Enterprise: Ideal for Companies within the Microsoft Sphere
Overall Rating: 3.13
Cost: 3.95
Feature Set: 3.5
Ease of Use: 1.75
Quality of Output: 2.5
Support: 4
Microsoft's Bing Chat Enterprise employs GPT-4, a robust language model, to provide users with natural language replies. Users can dictate the conversation's direction using its three styles: Creative, Balanced, and Precise. Notably, this app is available across 160 regions and integrates seamlessly with Windows Copilot Sidebar, ensuring effortless accessibility.
Visual: Bing Chat Enterprise web interface.
Pricing: Available at no extra charge for those with Microsoft 365 E3, E5, Business Standard, Business Premium, A3, or A5 faculty licenses. Otherwise, the standalone tool costs $5 monthly.
Features:
Variety in conversation styles tailored for diverse AI enterprise applications.
Fact-checking capability via Bing's citation.
User-friendly image upload and AI-generated image features.
Pros:
Citation feature aids further independent research.
Aesthetically pleasing and intuitive user interface.
Integrated AI image generation tool.
Cons:
Issues experienced when using non-Edge browsers.
Restricted to 30 responses per chat session.
Also see: Top Generative AI Applications and Tools.
---
ChatGPT: The Go-to for Diverse Use Cases & Advanced Generative AI Features
Overall Rating: 4.51
Cost: 4.15
Feature Set: 4.4
Ease of Use: 5
Quality of Output: 3.75
Support: 5
Emerging from OpenAI's acclaimed GPT series, ChatGPT is devised to facilitate engaging human-like interactions. Beyond content creation, this platform is adept at answering questions, summarizing texts, offering recommendations, translations, and even coding assistance.
Pricing:
Free access.
ChatGPT Plus: $20/month.
Enterprise Plan: Custom pricing.
Features:
Analytics dashboard tailored for corporate users.
Multilingual capabilities.
Extended conversational context understanding.
Pros:
Ensures data security.
Assists in fleshing out content.
Breaks down complex ideas.
Cons:
Free plan limited to GPT-3.5.
Knowledge updated only up to 2021.
Occasional biases and inaccuracies.
---
OpenAI Playground: The Ultimate in Chatbot Customization
Overall Rating: 3.0
Cost: 4.15
Feature Set: 5
Ease of Use: 0.55
Quality of Output: 2.5
Support: 2
Designed by the creators of ChatGPT, OpenAI Playground provides an interactive environment for users to experiment with a variety of OpenAI models. It is particularly suited for tech-savvy users eager to adapt generative AI chatbot models to their specific requirements.
Pricing: Charged per 1,000 tokens. New users are eligible for $5 worth of free credits during their initial three months. Costs vary depending on the chosen model.
Features:
Text and summary completion.
Multiple model options.
Language translation and sentiment analysis functionalities.
Pros:
Available on web, Android, and iOS platforms.
Highly customizable.
Cons:
Creativity is somewhat restricted.
Raises potential privacy concerns.
Also see: The Advantages of Generative AI.
---
Perplexity AI: Premier Chatbot for Web Information Retrieval
Overall Rating: 4.19
Cost: 4.15
Feature Set: 4.4
Ease of Use: 5
Quality of Output: 5
Support: 2
Perplexity AI stands out as a generative AI chatbot that seamlessly translates natural language inquiries into comprehensive answers, sourcing data from a multitude of online resources. On posing a question to Perplexity AI, users receive pertinent answers and can either choose from suggested follow-up questions or input their own.
Perplexity AI's Copilot Overview
Description: Helps navigate research with interactive questions, multiple searches, and summarized outcomes. For free users, they can make up to five searches every four hours, while premium users get up to 300 searches.
Pricing:
Free with restrictions.
Pro at $20/month or $200/year.
Key Features:
Compatible with Claude-2 and GPT-4.
Multilingual support (30 languages).
Text and PDF uploads.
Pros:
Provides source citations.
Available as a mobile app for both iOS and Android.
Cons:
Upload restrictions for free users.
Customer support needs improvement.
---
YouChat by You.com
Description: This AI-driven chatbot is optimal for students and researchers, capable of summarizing text, coding, suggesting, emailing, and providing web-based answers.
Pricing:
Free for 10 AI writings.
YouPro at $9.99/month.
Special pricing for education at $6.99/month.
Key Features:
Code creation.
Multimodal search.
Social media support.
Pros:
Comes with a Chrome extension.
Displays diverse interactive search outcomes.
Cons:
Needs better contextual understanding.
May show outdated content.
---
Chatsonic by Writesonic
Description: Aims for users keen on current events, presenting itself as an alternative to ChatGPT.
Pricing:
Free trial with word limits.
Varied plans, ranging from $12.67 to $20/month.
Enterprise options available.
Key Features:
Sonic Editor.
Third-party app integrations.
Over 100 AI template offerings.
Pros:
Supports 25 languages.
Features a landing page creator and a browser extension.
Cons:
Limited support on free plans.
No email support for the free version.
---
Google Bard
Description: AI chatbot for brainstorming, powered by the PaLM2 model, and integrates with Google products.
Pricing: Free.
Key Features:
Conversation exporting.
Web search redirection.
Multi-language code generation.
Pros:
Extensive knowledge.
Cites data sources.
Cons:
Might be slow for intricate queries.
Potential for imprecise information.
---
Socrates.ai
Description: Offers businesses AI conversational tools for natural user interaction and automation support.
Pricing: Available on request.
Key Features:
Enterprise app integrations.
Rich database for employee queries.
NLP capabilities and bot interactions.
Pros:
Deployment flexibility.
Customizable pre-existing content.
Cons:
No transparent pricing.
Support could be better.
---
HuggingChat by Hugging Face
Description: For developers, this chatbot leverages the Open Assistant Conversational AI Model, using NLP and ML to interact and learn from user engagements.
Pricing: Not specified.
Key Features: Not detailed.
Pros & Cons: Not provided.
---
It's crucial to pick the best chatbot based on your needs, considering both its advantages and limitations. For further insights, explore topics like "Generative AI Examples," "Generative AI Companies: Top 12 Leaders," and comparisons like "ChatGPT vs. Google Bard."
HuggingChat:
Pricing: Free. Pro plan at $9/month for early access. Enterprise hub at $20/user/month.
Features: Web search, multilingual, can debug and write code.
Pros: User-friendly and customizable.
Cons: Outdated knowledge base, sometimes gives incomplete answers.
Jasper:
Description: Chatbot for marketing and sales with brand voice functionality. Uses GPT 3.5, GPT 4, and other models.
Pricing: Creator at $49/month ($39 if annual). Teams at $125/month ($99 if annual). Business pricing is custom.
Features: Browser extension, 30 language support, tool integration, collaboration.
Pros: Up-to-date information, 50+ templates, user management.
Cons: Pricey, incomplete sentences in Focus mode.
Key Features of Generative AI Chatbots:
Natural Language Processing: Understands casual conversations.
Context Understanding: Retains context for a smooth conversation.
Personalization: Tailors responses based on user history.
Multilingual support: Communicates in multiple languages.
Choosing an AI Chatbot:
Align with business needs and budget.
Consider platform versatility, response time, and other unique features.
Research, identify goals, and find the chatbot that matches requirements.
Evaluation Criteria:
Cost (20%)
Features (30%)
Ease of use (25%)
Quality of output (10%)
Support (15%)
FAQs:
Features for businesses: NLP, contextual understanding, multi-language support.
Importance: Enhances customer experience, operational benefits.
Enhancing customer support: 24/7 support, personalized interactions.
Bottom Line: The best AI chatbot depends on a business's unique needs. The industry is evolving, so there's no one-size-fits-all solution.
Thank you for reading this article so far, you can also get the free prompts from here.
https://www.buymeacoffee.com/yukitaylorw
What Will You Get?
Access to my Premium Prompts Library.
Access our News Letters to get help along your journey.
Access to our Upcoming Premium Tools for free.
Subscribe SolanAI and NewsLetter now!