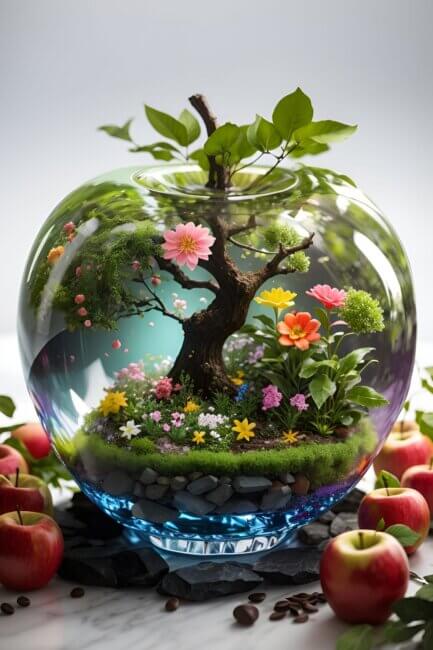 Begin crafting amusing AI visuals in mere moments!
No more endless searching for the right app to produce AI images — Google now serves as your one-stop creative hub. For some time, Google has provided a unique feature called the Search Generative Experience (SGE) via Google Labs, enabling users to delve deeper into text searches with AI insights. As of recently, this experience takes an exciting turn: if you're opted into SGE, you can now craft AI-generated images directly through Google Search.
This innovation marks a significant leap in Google's journey to revolutionize our search experience. The typical method involves sifting through numerous websites or images to pinpoint your needs. Google aims to elevate this by having AI shoulder the heavy lifting, consolidating information from prime sources and presenting it in a digestible manner.
While we anticipate this futuristic convenience, there's immediate joy to be found in the generative AI image feature. It invites you to engage in playful exploration, commanding the AI to illustrate whimsical scenarios or seeking design inspiration, perhaps subsequently using Google Lens to identify tangible counterparts of the elements in your AI-generated art.
The potential for creation and discovery with Google's novel feature is vast, promising an evolving suite of applications as it becomes more embedded in our digital routine. Ready to embark on this artistic endeavor? Here's your guide to bringing imagination to life with Google Search.
Crafting Visuals with AI on Google Search
Currently, access is seemingly exclusive to those who've engaged with Google's SGE in the past. However, a broader rollout is expected, potentially making this creative tool accessible to any SGE participant within a few weeks. To ensure you're part of this wave, here's how you can activate SGE and immerse yourself in AI-assisted artistry: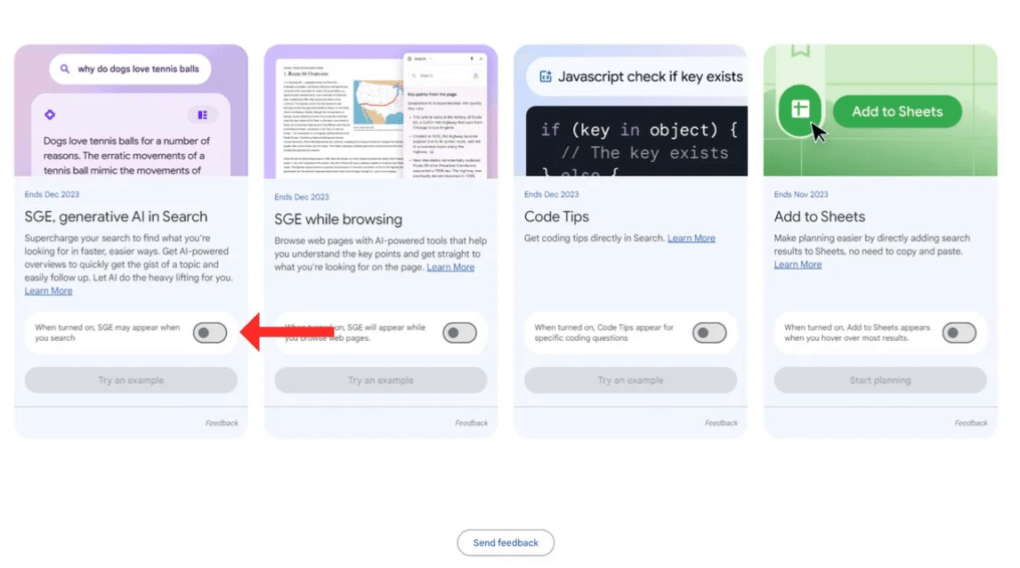 Navigate to Google Labs: Commence by heading to Google Labs. Locate the 'Get started' button beneath the 'Google Search' section.
Enable SGE: Within the detailed offerings, you'll find the SGE option. Activate it by toggling the provided switch. You'll encounter a terms of service agreement — proceed by selecting 'I agree.' There's an opportunity to subscribe to related emails, but it's purely voluntary.
Summon Your AI Artist: With SGE activated, initiate your creative journey. Prompt Google's AI by searching, "draw a picture of…" accompanied by your fanciful request. For instance, Google demonstrates with "draw a picture of a capybara wearing a chef's hat and cooking breakfast."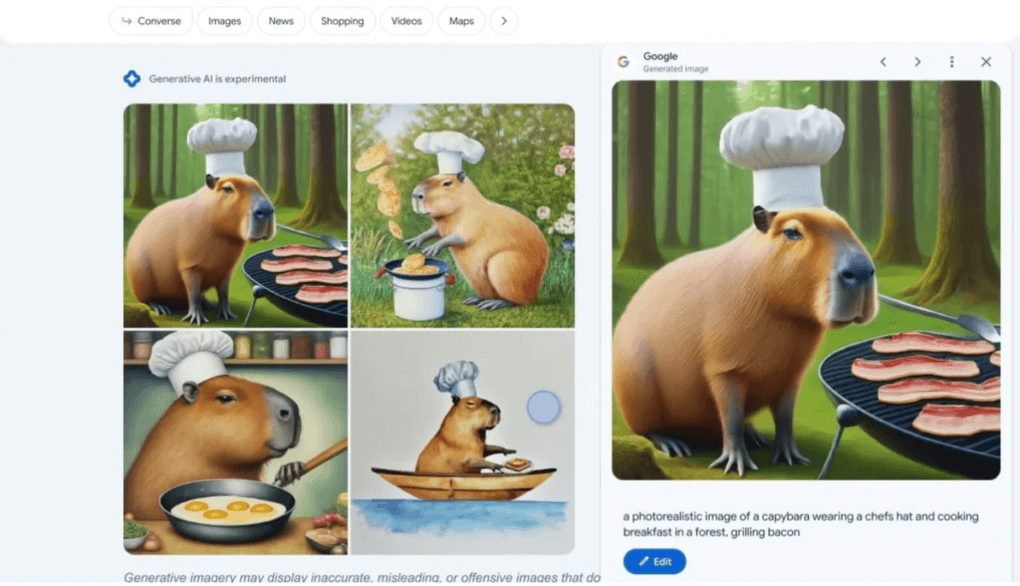 Should you already participate in SGE, simply plunge into step three. You might even stumble upon the ability to generate images directly within Google Images, enhancing your creative scope.
From your command, the AI will unveil four generated illustrations. Selecting one, you can delve into detailed artistic directions — adjusting backdrops, dabbling in diverse art genres, and more. Upon crafting the perfect image, secure your masterpiece by downloading it or transferring it to your Drive.
For those harboring reservations about generative AI or seeking deeper understanding, consider exploring our comprehensive AI guide. Embrace this journey into the realms where creativity intertwines with technology, and witness your imaginative sparks soar.
Thank you for reading this article so far, you can also get the free prompts from here.
https://www.buymeacoffee.com/yukitaylorw
What Will You Get?
Access to my Premium Prompts Library.
Access our News Letters to get help along your journey.
Access to our Upcoming Premium Tools for free.
Subscribe SolanAI and NewsLetter now!