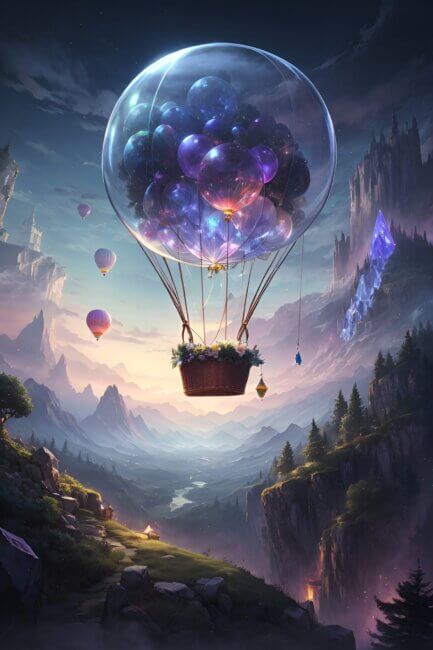 Interested in DALL-E 3, OpenAI's premier AI-based image creation tool? You're in the right place.
Imagine a tool that turns your thoughts into visuals — whether it's a unicorn shopping spree or a robot resembling a Bollywood superstar. This magic is possible with Bing Image Creator powered by DALL-E 3. This collaboration has made Bing Image Creator a pivotal platform in the realm of AI-driven image generation since OpenAI introduced its powerhouse tool — DALL-E 3.
Although Bing Image Creator was introduced in March 2023, its recent update is empowering countless creators to produce incredibly lifelike visuals. Direct access to DALL-E 3 typically requires a ChatGPT Plus or Enterprise membership. However, the new update lets you use DALL-E through Bing Image Creator for free — you just need a complimentary Microsoft account. We'll guide you through the setup process later.
It's worth noting that OpenAI is integrating DALL-E 3 into ChatGPT, offering it as a unique mode for ChatGPT Plus subscribers. This image creation genius can even expand on brief user prompts.
Now, how can we harness this powerful image generator? Using DALL-E is as straightforward as ChatGPT, but instead, you're turning text into visuals. If you're uncertain about creating prompts, we've compiled some exciting ideas to kickstart your creativity:
Craft a Film Poster Ideal for cinema enthusiasts, DALL-E 3 lets you design a unique movie poster. 
Prompt example: "Design a [genre e.g., sci-fi] movie poster named [title e.g., 'Guardians of the Silver Realm']".
Design a Book Jacket A captivating book cover can allure potential readers.
Prompt example: "Craft a cover for a [genre e.g., mystery] book titled [title e.g., 'The Enigma Chamber']".
Logo Crafting Logos define brands. Now, effortlessly create your brand identity with DALL-E 3. 
Prompt example: "Design a logo for a [business type e.g., café] named [name e.g., 'Mocha Bliss']".
Swift Infographics Visualize complex data with DALL-E 3's infographic prowess. 
Prompt example: "Generate an infographic about [topic e.g., 'global coffee consumption trends']".
Fashion Sketches DALL-E 3 simplifies the fashion design process by turning your descriptions into designs.
Prompt example: "Sketch a [clothing type e.g., summer dress] for a runway show".
Architectural Concepts Use DALL-E 3 for early architectural drafts and designs. 
Prompt example: "Design a [building type e.g., contemporary villa]".
Ad Campaign Posters For budding entrepreneurs, DALL-E 3 helps visualize captivating advertisements. 
Prompt example: "Create an ad for a [product e.g., smart wristwatch]".
3D Modelling Simplifying 3D visualization, DALL-E 3 makes model creation a breeze. 
Prompt example: "Produce a 3D visualization of a [object e.g., 'intergalactic spaceship']".
Children's Coloring Pages Personalize coloring pages with DALL-E 3.
Prompt example: "Draft a coloring page with [theme e.g., an enchanted forest scene]".
Greeting Cards Craft personalized cards for any occasion.
Prompt example: "Design a card for [occasion e.g., Valentine's Day]".
Tattoo Designs Visualize your dream tattoo with DALL-E 3. 
Prompt example: "Sketch a tattoo with [theme e.g., a celestial moon and stars]".
Web Homepage Design Envision your website's landing page. 
Prompt example: "Design the landing page for an [website type e.g., online jewelry shop]".
Sticker Packs Customize your chat app stickers. 
Prompt example: "Design 10 vibrant stickers featuring [object e.g., playful cats]".
How to Navigate Bing Image Creator:
Sign-up: Create a free Microsoft account at account.microsoft.com.
Access: Go to bing.com and select the Chat icon, or head directly to bing.com/create.
Create: Initiate with 'create an image of…' followed by your idea, for instance, 'generate a visual of a lion dancing'. Detailed prompts often yield better results. However, remember DALL-E 3 occasionally has quirks, like odd hand or eye renderings, but its capability surpasses earlier versions. Users are advised to ethically use the tool, keeping in mind potential copyright issues. Microsoft encourages responsible use.
Thank you for reading this article so far, you can also get the free prompts from here.
https://www.buymeacoffee.com/yukitaylorw
What Will You Get?
Access to my Premium Prompts Library.
Access our News Letters to get help along your journey.
Access to our Upcoming Premium Tools for free.
Subscribe SolanAI and NewsLetter now!